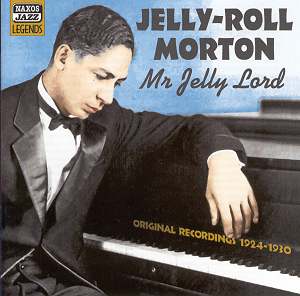 Today I came up with a nice ditty on the ukulele that would be my tribute to all the beautiful music I've listened to by the legendary
Jelly Roll Morton
.
My song also reminded me of video game music, which I am also very fond of.
I imagined a
Donkey Kong
sort of thing, or a
One Piece
game.
It's heavily snowing today, hard to get from one place to another, but I'm definitely somewhere else.
And I hope you enjoy my song, even though the recording sounds very bad.
So without further ado, here is my Hot Winter Day Rag
Click here, please.
Allez-hop!